Donald Cushing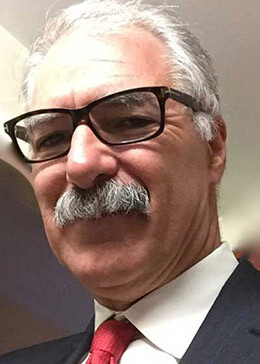 Donald Cushing is the founder of Cushing Leadership Strategies. His practice leverages the lessons learned, the knowledge acquired, and a network of professionals developed over a 35-year career of entrepreneurial medical practice management to help his clients solve problems and meet the challenges of competing in a complex ambulatory healthcare environment. Cushing has started three successful healthcare businesses. His pioneering work in wellness as the founder of the Center for Health Promotion in Portland, Maine in 1982 led to the establishment of some of the nation's first corporate wellness programs at UNUM and L.L. Bean. Later he successfully launched Maine's first laser vision surgery center, one of the first such ventures in the United States and the beginning of direct to consumer marketing of refractive surgical procedures like LASIK.
During his career he has managed all of the major elements of complex healthcare ambulatory organizations including ambulatory surgery centers, retail optical businesses and an HMO employing 25 primary care physicians. In this capacity, Cushing oversaw the development of health education and disease management strategies aimed at improving the health status of the membership. He has managed the design and construction of four new medical offices. He has successfully recruited and managed physicians and other key clinical team members that have help organizations succeed under his leadership. The medical practices he has led have been recognized for excellence and innovation in clinical quality and customer service.
During his career he has acquired specialized expertise in revenue cycle management and healthcare information systems, including successfully transitioning three large medical practices to electronic health records. He has a proven track record of managing large projects to achieve their objectives including leading a financial and operational turnaround of a 60-million-dollar HMO.
Mr. Cushing earned his BA and M.Ed. from Boston College. He holds an MBA from the University of Southern Maine. He lives in Scarborough, Maine.